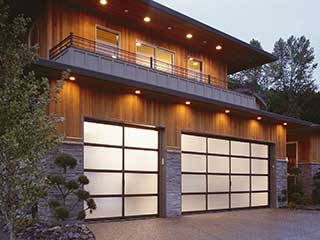 Local Garage Door Experts
We are a local garage door repair company offering unparalleled services in California. Whether you're in need of minor maintenance or major upgrades to your garage door system, we will be at your doorstep in no time to provide the best level of service available. Our technicians are skilled at what they do and have undergone tough training so that they know how to go about any garage door problem there is. We are very pleased to hire only the best professionals around, and our employees remain at the center of our mission – to provide honest, reliable, and affordable local garage door repairs. Our goal to hire only the best stretches beyond manpower – we invest a lot into communicative, reliable, and courteous people who care about you.
Garage Door Serviced Correctly
Your garage door opens and closes thousands of times during its lifetime. So, if you're starting to hear it getting louder with the time, this is only to be expected. Dirt and debris can stand in the way of its optimal operation, for example by getting stuck in the roller bearings. Or perhaps, your garage door is in bad condition due to the worn springs or damaged roller hinges. Whatever garage door issue you're facing, have full confidence our expert team can handle it with care and expertise.
High-Quality Products and Spare Parts
Our inventory is full of high-quality parts and accessories that fit a wide range of garage door systems. Sometimes, our technicians will even have the parts you need on hand, especially if you explain the nature of your issues during a phone call beforehand. We work only with the right tools for the job, ensuring the repair will be carried out in proper fashion. You can expect outstanding results which will last for a long time.
Why hire us at Garage Door Repair San Pablo?
Safe and Reliable Service
Professional Technicians and Employees
Wide Range of Spare Parts
Top-Notch Garage Door Solutions