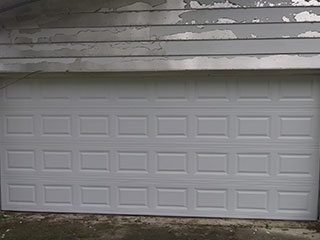 Every large mechanical system has a finite lifespan, but with regular maintenance, longevity can be greatly extended. Your automatic garage door needs to be serviced on at least an annual basis in order to ensure that it doesn't experience a variety of avoidable problems. To make sure of that, our technicians will perform a list of efficiency ensuring tasks. Here are some of our main focus points:
The Automatic Opener
This is the device that controls the movement of your door and generates the horsepower required to start its opening and closing action. This unit must be examined for frayed wiring and for wearing of the motor gear. Otherwise, you could have a looming breakdown on your hands without you knowing it. Another thing that needs to be tested is the safety reversal mechanism. The photoelectric sensors the opener uses to avoid closing the door while something is in its way can get out of alignment, and will need to be carefully repositioned to ensure their proper operation.
The Loadbearing Parts
Both the springs and the cables are the parts that support the weight of your garage door panels, and they too need to be examined to determine if their condition is optimal or not. Our technicians will check for frayed cables and rusty or worn springs, and adjust or replace these units to ensure you don't have to deal with a malfunction related to them any time soon.
Additional Important Inspections
The panels, the tracks and the rollers will all be carefully examined as well. Any evidence of damage will be swiftly addressed with the appropriate measures. To prevent a situation where the garage door gets off track, we will ensure that the metal rollers are properly lubricated, and that the tracks aren't bent or rusty. Keeping the panels in good condition is important for somewhat obvious reasons, as it will preserve the visual curb appeal of your home, as well as maintain the door's insulating properties.
It's Never Too Late
Contact our experts at Garage Door Repair San Pablo today and let our professional technicians make sure that every part of your system is functioning at peak efficiency.
We also offer the following:
Garage Door Off Track Repair
Garage Door Safety Inspections
Emergency Broken Spring Replacement
LiftMaster Garage Door Opener Repairs